Back to Store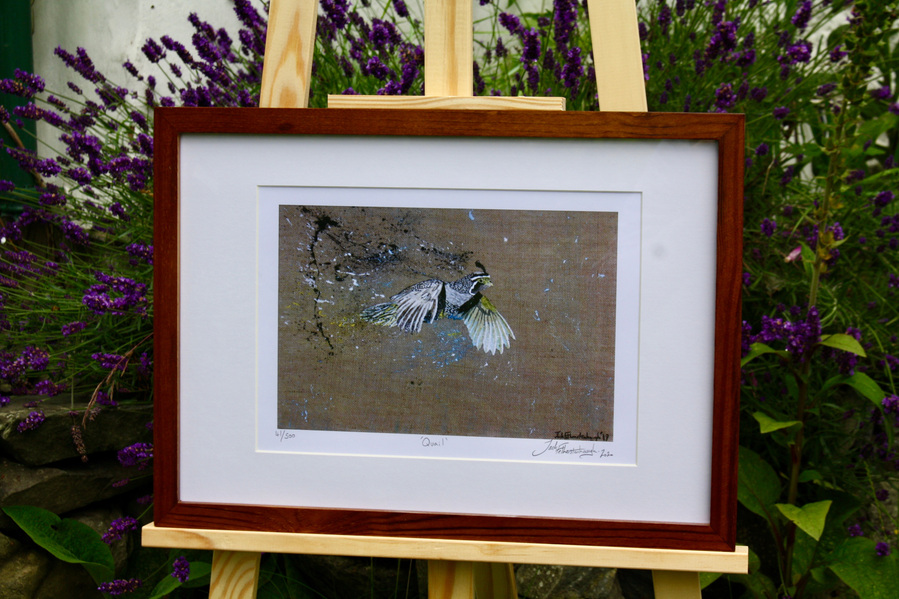 Framed Quail No.41 of 500
£54.99 Sold Out
This limited edition framed Quail is number 41 of 500. This print is framed and signed by artist and would make a perfect gift for any art lover or bird enthusiast.
Quails are distinctive due to the combination of their stocky bodies and long, pointed wings. Their upperparts are brown, streaked and barred with buff, while their underparts are a warm buffy orange. Their breeding range reaches as far north as the UK, where they are the only migrant species of the Phasianidae family, which includes heavy ground-living birds such as the pheasant.
This piece was originally painted on a natural coloured hessian by artist Jack Fetherstonhaugh.
The rustic brown frame is 33x45cm and is handmade. It's made from solid pinewood with a mount border for that natural look. It is easy to hang on the wall and looks fantastic in any room.
Please note that print number may differ in photos.
Postage is £3.50 and is fast and tracked with RoyalMail. Multiple items are shipped at no extra cost!